Philadelphia Child Custody Attorney
Protecting Your Parental Legal Rights & Interests in Moorestown, PA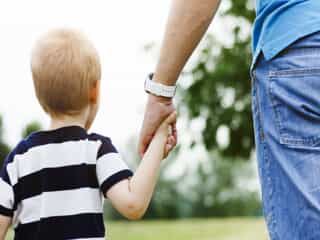 Child custody is an emotionally charged aspect of any divorce or separation. Both you and your spouse will likely want to maximize your time with your children, which can make it difficult to come to an agreement on child custody.
When this happens, the courts must intervene. If you haven't already done so, this is the time to seek out our dedicated Philadelphia custody lawyer at William Kirby Law, Family Law Attorneys for the help you need. As an experienced trial Philadelphia child custody lawyer, William Kirby provides a commanding presence in the courtroom as well as compassionate guidance throughout every phase and proceeding of the legal process.
Arrange for a confidential consultation about your custody case online here or at (215) 515-9901 today. We're also pleased to offer our services in Moorestown, NJ.
How Do I File for Custody in Philadelphia?
Child custody is not as simple as determining where the child will live. Two primary types of custody will need to be established. These include:
Legal custody: Giving the parent the right to make major decisions such as health care, religious, and educational decisions. It may be sole or shared with the spouse, with shared being the most common.
Physical custody: Determining where the child will live. It may be shared or joint, partial, supervised, or unsupervised. This arrangement outlines how often parents and children are together and sets visitation schedules.
Under the law, what is in the child's best interests is the ruling guideline. However, other factors are taken into account, such as siblings and their custody arrangements, history of care giving, and even the child's preference in some custody cases.
Mediation as a Child Custody Solution
When it comes to child custody disputes, many parents assume that their only option is to go to court and let a judge make the final decision. However, there is another alternative that can save time, money, and stress: mediation.
Mediation is a process in which both parents sit down with a neutral third party to discuss their concerns and reach an agreement on custody and visitation. This approach can be especially beneficial for parents who want to maintain a positive relationship with each other and prioritize their child's well-being.
Here are some advantages of choosing mediation:
Less adversarial than going to court
Lower costs than a lengthy court battle
More control over the outcome
Less stress and conflict for the child
Quicker resolution
As an experienced child custody attorney in Philadelphia, William Kirby can guide you through the mediation process and help you negotiate a custody agreement that works for your family. Contact us today to learn more about our approach to child custody and visitation cases.
How Does Supervised Visitation Work in PA?
Pennsylvania's child visitation laws entitle non-custodial parents to visitation unless a major safety issue exists. Although no specific access or time requirements exist, judges establish visitation rights and parenting plans based on the best interests of the child, as well as the overall family situation. The state is a leader in gender-neutrality, believing that both parents should have equal access to their children. When issuing a visitation order, judges must explain the factors that affected the ruling as well as how the decision was reached, which can make it easier to appeal decisions.
How Can A Child Custody Attorney In Philadelphia Help Me?
Family matters can be especially sensitive to handle, and hiring a child custody attorney can go a long way in helping you with various aspects of your custody case. Although our Philadelphia law firm has helped many families facing family law issues regarding child custody and visitation, we understand that each situation is unique, and our lawyers make sure to give each custody case the unique attention that it requires.
A child custody lawyer can help you by:
Guiding you through the legal process
Providing clarity to all of your questions
Protecting your and your family's rights
Providing you with important legal advice
Representing you in court
Filing your paperwork and helping you avoid costly mistakes
Serving as an emotional support system
Assisting you with other family matters, such as setting up child support
Negotiating on your behalf and fighting for a settlement with your and your family's best interests in mind
At What Age Can Child Choose Custody in Pennsylvania?
There is no specific age before the children turn 18 in Pennsylvania. A judge must consider a child's preference, along with that children's age, maturity, and other elements. But the conclusive decision is always up to the judge. Put in a custody action. A child has a voice but no choice in PA.
Contact our law firm today to schedule an initial consultation with our child custody and visitation lawyers, and to learn more about what our Philadelphia custody lawyers can do to help you and your family.
Legal Counsel for Child Custody & Visitation Cases in Philadelphia
Pennsylvania is very supportive of parents' rights to see their children. Divorce laws in the state operate under the assumption that both parents have equal rights to the child. Still, it can be challenging to assert your legal rights if you are unfamiliar with child custody and visitation laws in Philadelphia, or if you are intimidated by the court or your spouse's lawyer. Obtaining legal counsel at William Kirby Law, Family Law Attorneys is strongly advised, especially if you have concerns about the impact visitation, or a lack of visitation, will have on your relationship with your child.
Suggested Reading:
Consult with our Philadelphia Child Custody and Visitation Attorney at

(215) 515-9901

or Contact Us Online for the Legal Counsel You Need.
Helpful Resources
Connected with the Local Community

Honest & Responsive Communication

Empathetic & Resolution-Oriented

Values & Cares for Every Client