Philadelphia Divorce Mediation
A Less Stressful Divorce Alternative for Clients in Moorestown, Montgomery County, Delaware County, and Bucks County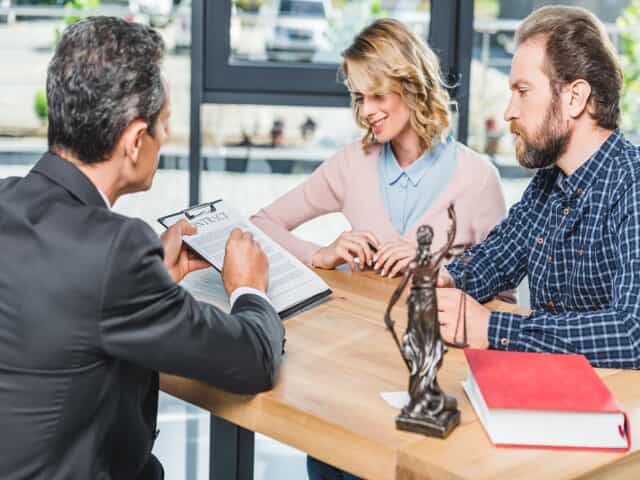 Divorce mediation is an alternative to obtaining a divorce through courtroom litigation. Mediation focuses on coming to mutually agreeable solutions for child custody, visitation, spousal support, the division of marital property, and other issues in a divorce. Mediation falls under the state's no-fault divorce statute, which means you do not need to prove marital misconduct in order to pursue a divorce.
At William Kirby Law, Family Law Attorneys, we believe in the positive value of divorce mediation. As a neutral third-party, a mediator can help you and your spouse resolve the legal, financial, and parental responsibilities of your situation to obtain a marital settlement that both sides can support. Bringing years of legal experience to our clients, we can recommend a mediator who has knowledge of divorce law to ensure both parties are represented fairly.
Schedule a consultation about your case with our Philadelphia divorce mediator by contacting our firm online or calling (215) 515-9901 today. We're also in Moorestown, NJ.
What are the Benefits of Mediation?
Mediation puts you in charge of the terms of your divorce. When you go to court to obtain your divorce, you are placing the decisions that will affect the rest of your life in a stranger's hands. While the judge will do his or her best to be fair, they are not intimately aware of your situation, your needs, desires, and objectives. Court intervention comes with no guarantees that your divorce settlement will comply with your wishes. When you choose divorce mediation, however, you have direct input into the terms of your marital settlement.
William Kirby Law, Family Law Attorneys can recommend mediators who will listen to both sides of the story, ask the hard questions, suggest resolutions, and facilitate discussions surrounding the very emotional process of your divorce. Your mediator will ensure that your wishes are taken into account and that the final agreement is fair, balanced, and reasonable. Divorce mediation does not involve pitting spouses against one another. Unless it is a court-ordered mediation, the court need not be involved at all. After you and your spouse come to terms, your mediator will provide you with a legally binding agreement that protects your rights and interests.
Understanding the Process of Divorce Mediation
The goal of mediation is to reach a mutually agreed-upon divorce settlement that is satisfactory to both parties.
Generally, the process of divorce mediation include these steps:
Choosing a mediator: You and your spouse must agree on a mutually acceptable mediator, or have one appointed by the court.

Have the initial meeting: The mediator will explain the process and procedures and answer any initial questions. The mediator will also learn about the couple's situation, including their children, property, debts, income, and expenses

Identify the issues to be settled: The mediator will guide the couple through the issues that need to be resolved, including child custody, support, property division, and alimony.

Discussions and negotiations: The mediator will encourage discussion and facilitate negotiation between the parties, keeping discussions in a respectful and productive manner.

Reach an agreement: With the help of the mediator, the couple will work to reach an agreement that is fair and equitable to both parties.

Drafting a satisfactory settlement agreement: The mediator will write up the terms of the agreement that will be signed and submitted to the court.

Submit the agreement to the court for approval: After the agreement is signed, it must be submitted to the court for approval as part of the divorce process.
Divorce mediation can be a cost-effective and amicable way to dissolve a marriage in Philadelphia. An experienced attorney from William Kirby, Family Law Attorney can help you and your spouse determine if this is the right course of action.
Learn More About Divorce Mediation in Philadelphia Today
Our firm is available to assist you with divorce and/or divorce mediation no matter which stage of the process you find yourself in. Divorce mediation is not for everyone, but it may be right for you.
Find out if divorce mediation is right for you. We can give you an honest assessment of your situation, determine if mediation is suitable, and explain the process. Call (215) 515-9901 or contact us online.
Connected with the Local Community

Honest & Responsive Communication

Empathetic & Resolution-Oriented

Values & Cares for Every Client