Philadelphia Spousal Support Lawyer
Competent Representation in Alimony & Spousal Support Cases in Moorestown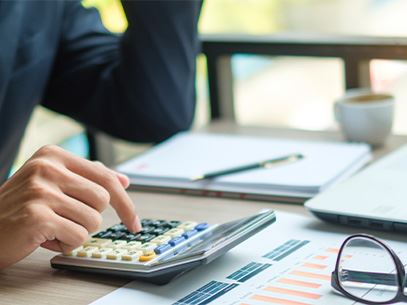 The subject of spousal support in Pennsylvania can be an area of confusion. In many states spousal support and alimony are interchangeable, referring to the monetary payments made from one spouse to the other after a divorce has been finalized.
Spousal Support VS Alimony in PA
This is not the case in Pennsylvania. Here, spousal support refers to payments made during the separation period before a divorce is finalized. Alimony refers to post-divorce payments.
At William Kirby Law, Family Law Attorneys, we can help you understand and navigate the complexities of both Pennsylvania spousal support and alimony. Whether you need help securing support or are faced with providing support, William Kirby will advocate for your best interests with diligence and dedication. Our firm is committed to providing you with superior service.
Need legal counsel regarding alimony or spousal support in Pennsylvania? Call (215) 515-9901 to arrange for a consultation with our Philadelphia spousal support attorney. We also have an office in Moorestown, NJ.
Spousal Support vs. Alimony in Pennsylvania
Pennsylvania law has established three types of financial support for spouses in divorce. The type of support affecting your case will depend on the timing of divorce actions.
Types of support include:
Spousal support, which is financial support made during the separation period prior to the finalization of the divorce; it may be awarded before divorce proceedings have begun as long as you are separated
Alimony, which always refers to post-divorce payments
Alimony pendente lite, which is similar to spousal support but awarded only after divorce proceedings have begun
Spousal Support
Pennsylvania is the only state to provide mandatory guidelines to determine spousal support. However, courts will review the specific circumstances of a case to determine this award. Factors such as family abuse or adultery may influence the court's decision. Despite this, state divorce laws do not guarantee spousal support.
Alimony Pendente Lite
Alimony pendente lite is a form of support designed to permit a spouse to maintain an equality of income while facing and moving through a divorce action. It is not, however, automatic. You must file for it with the court and show that it is needed. Once again, courts will review many factors in determining if you qualify and for what amount.
What Factors Into Alimony Decisions?
Alimony is also not an automatic right in any divorce. Courts will evaluate up to 17 factors to determine if a claim for alimony is valid and based on a true financial need.
Because of the complexities involved in all of these types of spousal support, it is vital that you seek qualified legal counsel early on in the divorce or separation process. At William Kirby Law, Family Law Attorneys, we will be able to advise you on the best course of action based on your financial situation and divorce or separation plans.
Contact us at (215) 515-9901 or online today to speak with a spousal support attorney in Philadelphia.
Connected with the Local Community

Honest & Responsive Communication

Empathetic & Resolution-Oriented

Values & Cares for Every Client